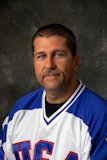 Anthony (Tony) Roma, Newsletter Editor: Exposure is the official newsletter of the Lake County Camera Club.  Depending on the current editor, it has been published monthly and now is quarterly.  There was a gap when we didn't have an editor.
The first publication was at the beginning of our 2008-2009 season and throughout the months it has included photographic history or how to information.
In each newsletter you can expect to find a snapshot of what our club is like; what we do, the fun we have, the things we learn; the places we shoot. You will also see the individual successes of our members in inter-club and CACCA competitions and in photography as a whole.
PSA Newsletter Contest
Third Place Winner of the Photography Society of America (PSA) 2014 Newsletter Contest.